Vintage-style chrome bridge assembly used on most American Performer, Special, and Highway 1 Stratocaster models manufactured from 2002-present. Featuring 2-7/32" vintage mounting spacing but with the modern 2-1/16" string spacing, this bridge leaves a little extra room on the edges of the E strings.

Includes tremolo bridge assembly six bent steel "Fender" stamped saddles, tremolo claw, tremolo claw mounting screws, six tremolo springs, tremolo arm with aged white tip, 0.050 saddle height adjustment hex wrench and six bridge mounting screws.
This is a right handed bridge assembly.
Price: $74.00 Each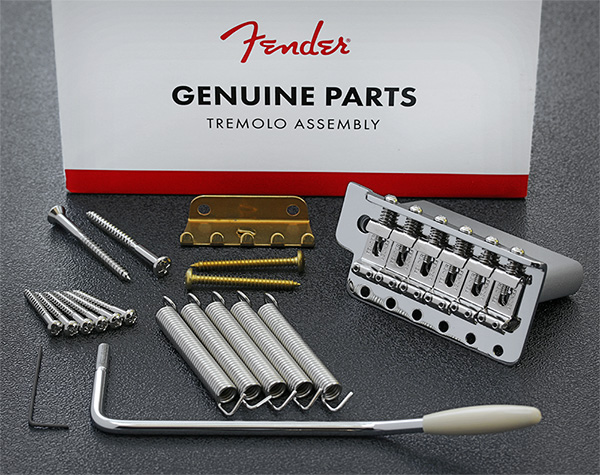 Click on above image for larger view