Reproduction spring steel tremolo arm retaining clip for the 1983-84 Fender American Elite Strat with the Freeflyte (Schaller Germany) tremolo bridge that accepts the pop-in style tremolo arm.
Price: $6.00 Each
This tremolo arm retaining clip is NOT for the newer American Deluxe, Ultra, Elite or Professional Strat's that also accept the pop-in style of tremolo arm, they use a different style of retaining clip that is offered here. If you are unsure as to which retaining clip your bridge accepts, then write us an email before ordering.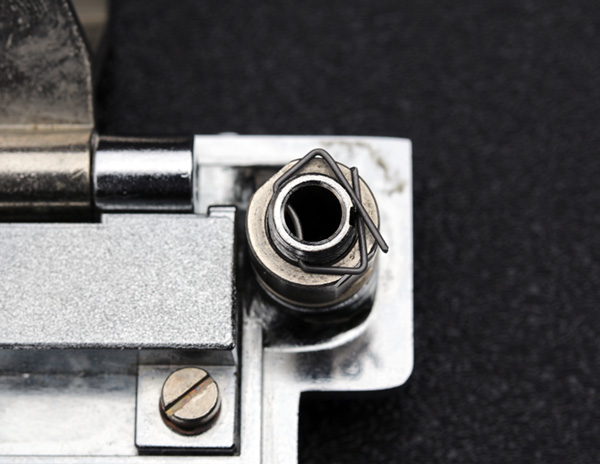 Tremolo arm retaining clip shown installed on the Schaller (made in Germany) Freeflyte tremolo bridge assembly. Bridge shown for reference only, not included in this item purchase.